Oc-Eo Remains Site

Oc-Eo Remains Site is a place name known to many people inside the country and overseas.
The remains site is located in the mountainous region of Sap - Ba The in Thoai Son District, An Giang Province. It is a vast ancient vestige of the Phu Nam Kingdom, a powerful nation in the Southeast Asia about two thousand years ago. In the Middle Ages, the ancient citadel of Oc-Eo used to be a commercial center.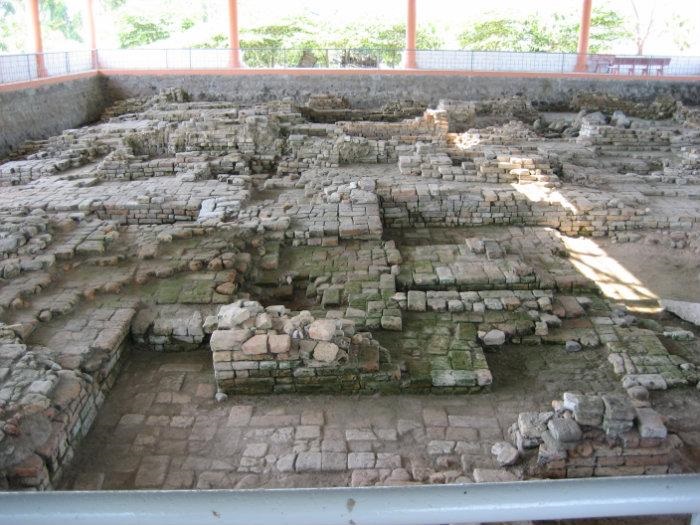 Oc-Eo Remains Site was rediscovered when the soil was dug out to build the Ba The Channel. The site is considered as "the Oc Eo city" with a surface area of 4,500 ha. There are still certain places in the Southwest like: Dong Thap Muoi, Chau Doc, Kien Giang which, until now, still hold many mysteries to researchers and archeologists.
Nowadays, the Oc Eo remains site not only receives many reseachers and archeologists who come to study and investigate but also succeeds in attracting many local and foreign tourists who come to visit and study about a booming era of the former An Giang in particular and of the Mekong River Delta in general.